Business Law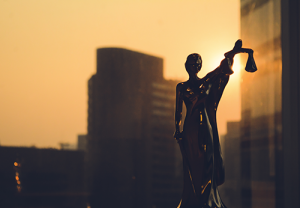 Attorney Sharp is an experienced business lawyer who works with privately held entities of all types and sizes. You have an overall business objective.  Achieving this goal can be hard work. Let Jacqueline show you that using her legal services will be a cost effective decision that will increase your efficiency, save you money and increase your bottom line.  By delegating the legal work to her firm you will be free from the time consuming burden of reviewing every contract, agreement and dispute coming through your door. No longer will you worry about meeting the latest license regulations. Instead you will have more hours to do what you do best, run your business.
Many options are available when you start a new business. Selecting the right form, or structure, for the entity, the best location, financing, and possible licensing. Attorney Sharp will work will you though these first stages.
She will guide you, draft the needed documents and help you file the initial paperwork to set up your business:

• Drafting a Business Plan

• Picking the Structure: Corporation, Subchapter S-corporations LLC, LLP, Joint Venture, Partnership or sole proprietorship

• Actual Formation: State or Local Filing, Bylaws, Operating Agreements

• Licensing with the State and Local Agencies: If required
Jacqueline will continue to represent your business though-out its life when you call on her.  She will be available when you need her always ready to represent your company's best interests as it expands and grows.
Examples of the work the firm handles are:

• Customized internal company agreements including operating and control agreements, amendments, stock and interest purchases, transfers, options, proxies, minutes

• Vendors, suppliers, distribution, transfer, shipping, construction contracts

• Leases and extensions

• Purchases: real estate, equipment, inventory

• Loans: personal and asset based loans for entities, short or long term which may be based on inventory, receivables, etc.

• Mortgages: standard, SBA, purchases, refinances

• Sales: Section 1031 transactions deferring capital gains; sale to accomplish Seller's goals

• Franchise Agreements

• NDA: confidentiality agreements of all types

• Private mergers and acquisitions.
Law Offices of Jacqueline Sharp
1234 Summer Street
Floor3
Stamford, CT 06905
Office – 203-316-0374
Mobile – 203-921-7478