Attorney Jacqueline Sharp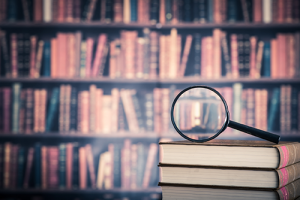 Jacqueline Sharp is a leading transactional attorney who has been practicing law in Stamford, CT for 20 years.
As a trusted advisor to business and property owners, her firm, The Law Offices of Jacqueline Sharp, provides advice on strategic growth opportunities and develops sound strategies which mitigate risk, while allowing clients the flexibility to accomplish their long term goals.
Her accomplishments include taking a company from the inception stage through IPO, representing corporations trading innovative and rare products regionally and internationally.  Attorney Sharp works to guarantee her clients' successes by recommending a series of strategic agreements, with the appropriate legal structures, which enabling her to protect the companies during sensitive phases while spurring the owners to confidently continue on the path to achieve their objectives.
Her additional accomplishments include multi-million dollar complex commercial real estate transactions. In many cases, it is Jacqueline's innovative problem solving abilities and ingenuity in identifying untapped markets and business opportunities which allows her to quickly recognize hidden potential. Her clients have also utilized her expertise in the areas of asset-based financing, commercial lending, contractual agreements, formation of complex business entities, private mergers, purchase and sale of assets as well as shareholder and partner agreements.
Drawing on over 11 years of experience as a licensed residential real estate broker in Connecticut, Attorney Sharp confidently counsels first time homebuyers and current homeowners through purchases, refinancing, as well as more difficult transactions including Federal rehabilitation mortgages, FHA, FNMA, and FHLMC residential regulations.
Jacqueline's knowledge of construction became an asset as a loan counselor at Connecticut Housing Investment Fund (CHIF), and facilitated her involvement in the formation of Stamford Neighborhood Housing Services. She served as Chairwoman for the Site Evaluation Committee which selected the target neighborhoods which would receive the highly prized state and local housing rehabilitation funding.
At CHIF, she co-authored a Profile of Fairfield County Communities for Tri-State Community Funding Association (a HUD program), which provided a descriptive and statistical summary of the town and cities in Fairfield County to facilitate low income families to find employment.
Attorney Sharp gained valuable corporate experience before entering the legal real realm in her 5 years as an in-house mortgage officer at Centerbank (which became part of Wachovia) in Darien, CT and Merrill Lynch Mortgage Corporation in Stamford, CT. She then worked as a Connecticut Certified Appraiser before entering law school.
She received her Juris Doctorate from the University of Miami School of Law in 1996, and was admitted to the Connecticut Bar in 1997. Attorney Sharp currently lives in Stamford, CT.
"You need a lawyer with whom you are comfortable. I offer you a free consultation at your convenience."

Call Attorney Sharp today at
(click tel. no. to call)