Residential Real Estate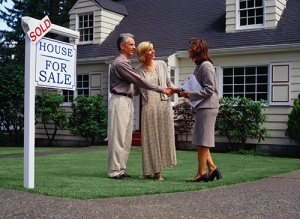 Attorney Sharp will guide you through the complex rules of today's real estate market whether you are buying, refinancing or selling a home or residential investment property in Fairfield County.
The mortgage industry and the regulations governing it change daily.  Errors and carelessness can result in a needless delay of your approval or an outright denial.  In addition to her 20 years legal experience, Jacqueline's years in the real estate and mortgage finance industry as well as her knowledge of building construction make her uniquely qualified to help you.
You deserve someone by your side who you can count on to pay full attention to your transaction regardless of its size.  You deserve a person you can call and speak to directly.  You deserve to receive up front a written contract stating what your attorney will charge for his or her fee.
The firm's clients include:
First time home buyers:

Conventional mortgages, private funding, FHA, FHA 203(k), CHFA, DOH mortgages; 

Condominium, single family and multi-family home purchases, refinances and sales:

For owner occupancy and for investment; 

Co-ops

Residential Leases;

Easements;

Construction Loans;

Reverse mortgages to allow seniors to stay in their homes (conditional on tax, insurance, etc. payments made by owner);

Section 1031 tax deferral transactions for investors.
ASK JACQUELINE FOR HER BUYER'S CHECKLIST!

Call Attorney Sharp today at
(click tel. no. to call)